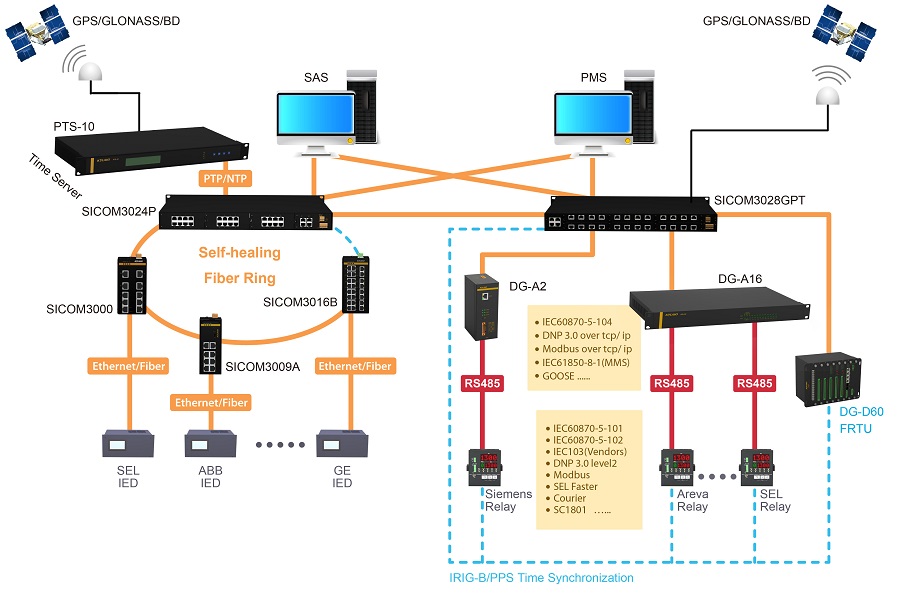 ·Max. 24+4G or 28G, Layer 2 or Layer 3
·Modular design: Ethernet, Fiber, Serial, GPS, IRIG-B, PTP over
E1/T1, HSR/PRP, TMS-Trigger
·Supports IEEE1588 (T model)
·Operating Temp -40°C to +85°C
·>1000 pcs installed& operating in Uruguay
·Certified by KEMA in 2016
KEMA was founded in 1927 as the Dutch electricity industry's Arnhem-based test house, providing electrical safety testing and certification services. KEMA offered management and technical consulting, operational support, measurements & inspection, testing and certification services to the energy value chain. KEMA was a key member of IECEE and GENELEC, well acknowledged by Siemens, ABB, Alstom…etc. A KEMA tested device is regarded rugged & robust by most of the utility companies.

On 22 Dec. 2011, DNV (founded in 1864) acquired 74.3% of KEMA's shares, while on 12 Sep. 2013, DNV and GL (founded in 1867) merged into DNV GL, becoming the world's largest ship and offshore classification society and a world-leader of consulting and certification services for cleaner energy, sustainability, power generation, transmission and distribution sectors.

KEMA / DNV GL has >15,000 employees including 2,500 energy experts. It is the most reputed & worldwide recognized IEC61850 & IEEE1613 testing & certification organization.