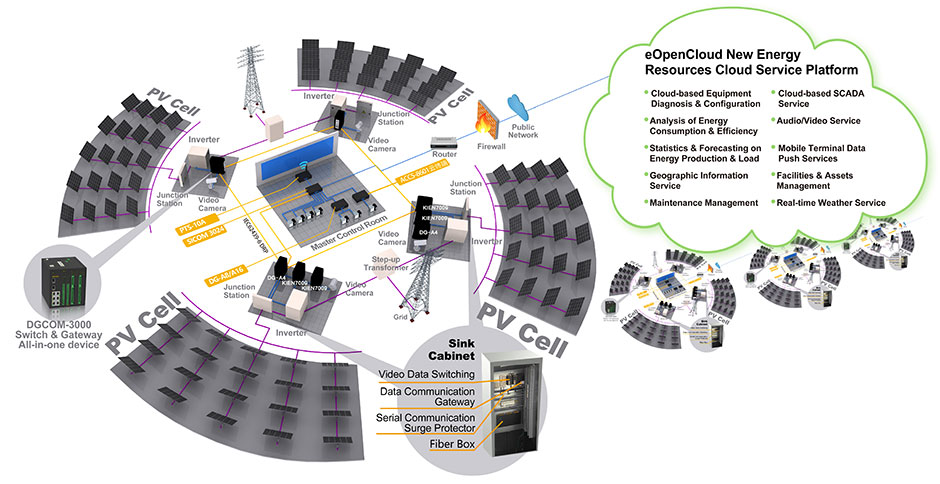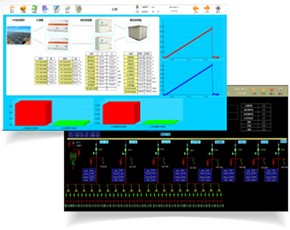 eOpenCloud New Energy Resources Cloud Service Platform
eOpenCloud New Energy Resources Cloud Service Platform is an open software services platform serving for all kinds of enterprise applications in the area of New Energy Resources. It is based on Cloud Infrastructure (IaaS) and Public Cloud Services Platform (PaaS).
- Solutions are based on cloud big data service.
- Realized multiple-station PV system management for investors.
- Reduce customer's duplicate investment
- Lower the PV system operation cost
- The system no longer limits to the basic hardware facilities. It can be extended as needed.
- It applies progressive incremental construction mode and the business scope covers a wide area.
- It adopts virtual container technology and all business modules are independent from each other. Customer can select according to their needs.
- Integrated mobile business model, flexible and convenient transaction mode.
- Supports multiple languages and international business.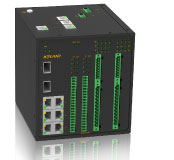 DGCOM-3000 Switch & Gateway All-in-one Device
- Supports Gigabit SFP ports, 100M copper ports, RS232/422/485 serial ports, DI/DO inputs/outputs
- Supports Electric & Industrial Automation data communication protocol libraries.
- Supports configurable IEC61850 MMS server and client applications
- Supports configurable IEC61850 GOOSE publishing and subscribing
- Supports advanced online calculation function
- Supports real-time online communication diagnostics and maintenance of acquisition/forward protocol communication