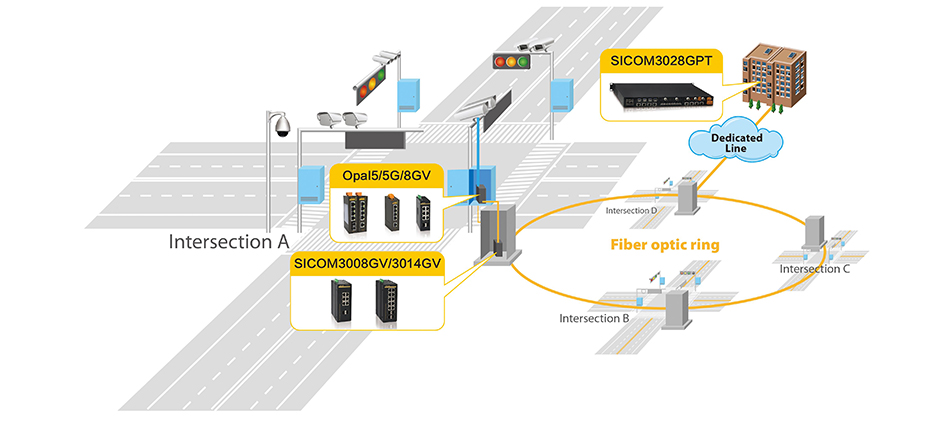 Includes the management of video surveillance, public transportation first, traffic lights control, cabinet integrated maintenance covering totally 332 intersections in the Beijing city. Multiple intersections are connected into Gigabit fiber optic rings, and two redundant switches per ring will upload the data to China Unicom PTN network.

Tangshan-Tianjin Highway is part of the national road 045 (Dandong-Lasa) with the length of 217km. The communication part of its outfield video surveillance system consists of 6 pcs of SICOM3028GPT layer 3 Gigabit modular industrial Ethernet switches and 63 pcs of SICOM3306 layer 2 industrial Ethernet switches. The topology includes 7 DRP Gigabit fiber optic rings and 1 OSPF layer 3 ring. The video stream is transmitted through Multicast and the switches have been enabled with IGMP-Snooping function which optimize the usage of bandwidth and ensure the real-time and smooth video stream transmission.

Construction of Tarim Oilfield through the Internet of Things will be moving the oilfield from digital to intelligent. And it will realize the integrated data acquisition and control, data transmission, production monitoring and management which improve the lean management of oil & gas mining, refining, storage, transmission and supply, furtherly lower the cost of the oil & gas.